Ben Szemkus – is he telling the truth? Not to add fuel to the fire, but, as people debate whether Ben Szemkus' story of meeting Eric Schneiderman, Anthony Weiner, Huma Abedin, Stormy Daniels, James Alefantis, Keith Raniere, Allison Mack, Clare and Sara Bronfman, and  Nancy Salzman at a NXIVM mixer in Hamden Connecticut is true or not, a new bit of information comes in.
A NXIVM insider told me there was at least one intensive held in Connecticut around the time of Ben's story. This NXIVM insider has no connection with Ben, never met him, never saw him. In fact, he thought it was unlikely the event Ben described was true – but would not rule it out. He knew, however, for a fact that around the time Ben allegedly went to a NXIVM mixer – NXIVM was recruiting in Connecticut.
***********
Ben contacted Frank Report today to see if he could make contact with a person who left comments under the moniker Donna the Huntress.  Donna claimed to have been at the party but has not revealed her identity.
Ben believes he remembers her. Donna has added to Ben's story.
Ben's story about a NXIVM gathering he attended in 2007.
The short version:
Ben came with a girlfriend to the mixer.
There were eight men:
Raniere
Schneiderman
Wiener
Alefantis
A bodyguard for Stormy Daniels
A boyfriend of one of the other girls
A baldish guy [possibly Dr. Brandon Porter]
Ben
There were about 20 women.
Nancy Salzman
Allison Mack
Clare Bronfman
Sara Bronfman
Stormy Daniels
Ben's girlfriend
The hostess [whose name Ben forgot] She was blond. Ben thinks her grandfather may have been a judge.
About a dozen Yale college girls.
Keith spoke to the Yale girls about becoming nannies and speaking in different languages to train children.
Mack spoke and Stormy spoke to the women.
Eric Schneiderman arrived later and spoke to Ben about "the movement that they were building".
Keith spent time in a bedroom with lights off with Stormy Daniels and Allison Mack.
Anthony Weiner and wife, Huma Abedin, showed up. Weiner "mentioned the NXIVM movement."
***
Ben thinks there is a possible Yale and Democrat party connection to NXIVM.  He said that Bill, Hillary and Chelsea all graduated from Yale.
"There is is a small group who are trying to do back flips to try to discredit this story," Ben said – and he plans to take a lie detector test to try to prove his story is true. He will videotape his lie detector test and have witnesses there to watch it.
Meantime, Ben said he wants Donna the Huntress to contact him.
Here is what Donna said about the party she claims to have also attended — with Ben:
Donna the Huntress wrote:
I was at the party and Stormy [Daniels] told me she just came back from the Super Bowl. I spoke to Eric Schneiderman and he was a real gentlemen. I remember Ben offered to sell him some weed. I didn't buy any. I said to Ben and Eric that I smoke other things but not weed. … I can confirm Allison Mack is not a tranny because I was in the room with Keith, Stormy, Allison and Jan (the hostess )… I was the only black chick there. I came in and out and said, 'This nanny stuff is bullshit."
Ben is telling the truth. I don't remember the pizza guy [Alefantis] but I remember Huma and Keith talking… Huma was trying to channel Keith's energy. Wiener went into the bedroom with Nancy … I was in the next bedroom and I heard them talking. She was asking him about his childhood and he said he liked to be an exhibitionist when he was a boy and his name 'Weiner' made him think of his wiener and he wanted to show it to others to get their admiration. Nancy told him this was why he craved showing it to others: Because people made fun of his name when he was 5 years old.  I should not have listened but I could not help it. He was a congressmen.
Keith had Clare secretly record the conversation, maybe to use it against Wiener. He also filmed Stormy, Jan and Allison. They invited me, but I only watched. Clare wanted to 'do' me and I said 'no.' There was not as much sex as you might think. Mostly drinking and talking about how great Nxivm was and how children should be taught to have sex at a young age and they would grow up freer.
I could not agree with that, but Keith said in a way that was very edgy … he reminded me. I started masturbating when I was 12. So he said, 'so what was wrong with having a real cock then?' and I said he was right and he asked me to relive it with him and I sort of really wanted to try and I felt like he was gaining control of me. But I said no. I had a boyfriend and he said this was not sex, but a healing of childhood hangups.
Wow – I just realized I might have been branded that night….
After Ben left, Elliot Spitzer came to the party with Ashley Dupre – who was just stunning. They were on their way to DC but they had to stop by and see Keith to get some secret tips on sexuality. Keith told Elliot that, when having sex, to always keep his calf length socks on for the warming of the calf and the light pressure [it] would bring [for] extra potency. …  They came in right after Ben left with his girlfriend.
…. Stormy Daniels was very nice and Keith was pretty cool too. He spoke to me about the metaphysical realities of transcendent awareness. At the time I just thought him a nerdy, cute, funny guy who wanted to date a black chick. And I was (and still am) hot. … [based on the people who were there at the party] it suggests Clinton- Podesta and co. were up to their eyeballs in [NXIVM]….
One thing more, Eric Schneiderman is not a racist. He told me I could be his 'nigga bitch slave' but he would take care of me and when we went out in public, he'd treat me like a lady. I thought he was kind of cute to say that, but … something … seemed too far fetched. So I passed.
Last word. If anything happens to Ben, it won't be a suicide or an accident.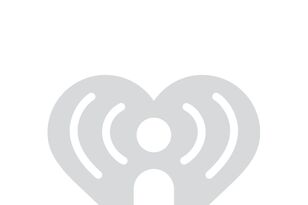 Like Keith Raniere, Eric Schneiderman liked to starve his slave women. He also has another thing in common with Raniere – his eyes.
***
Final note:
File this under conspiracy theories if you like – but since it involves NXIVM, it is part of our beat.
I think it is fair to give it a complete airing.
Meantime, Anthony Weiner is in Devon Federal Prison in Massachusetts. Ironically he is in the same unit as John Tighe, the former anti-NXIVM blogger who some suspect was framed by Raniere who may have planted child porn on his computer.
Presently, Keith Raniere is in MDC. But if he is convicted on sex trafficking charges, he may join Weiner and Tighe in the sex offender unit at Devon.  Eric Scneiderman, who has resigned in disgrace – and faces possible criminal prosecution, has a chance of joining them also – but not as good a chance for at least at present he is under investigation by New York State authorities. But there is a chance he may have had a hand in the NXIVM conspiracy and may be charged for corruption.