Some readers speculated about how Suneel and the gang are handling Nicki's departure from Raniere. We know Eduardo Asunsolo and Marc Elliot have been taking to the
Make Justice Blind Instagram
to lament the media's lack of interest in the FBI tampering allegations and criticize Ethan Klein for mocking Marc's NXIVM advocacy.
Suneel appears to have taken to Twitter in recent days to proclaim that the media reporting on NXIVM is false, despite all the evidence exposed, and even his former cult companion's condemnation of the man at the center of the controversy: Keith Raniere.
Here is a Twitter exchange between Suneel and some fellow Tweeters after Suneel replied to a tweet accusing Hillary Clinton of being influenced by NXIVM funds:
Dom Lucre | Breaker of Narratives

@dom_lucre
On May 13, 2019, The Rolling Stone reported Mark Vicente testified that members of NXIVM cult donated to Hilary Clinton's presidential campaign. NXIVM is a cult that branded women and sold them to sex slavery for the high-class. Did Hillary return the funds?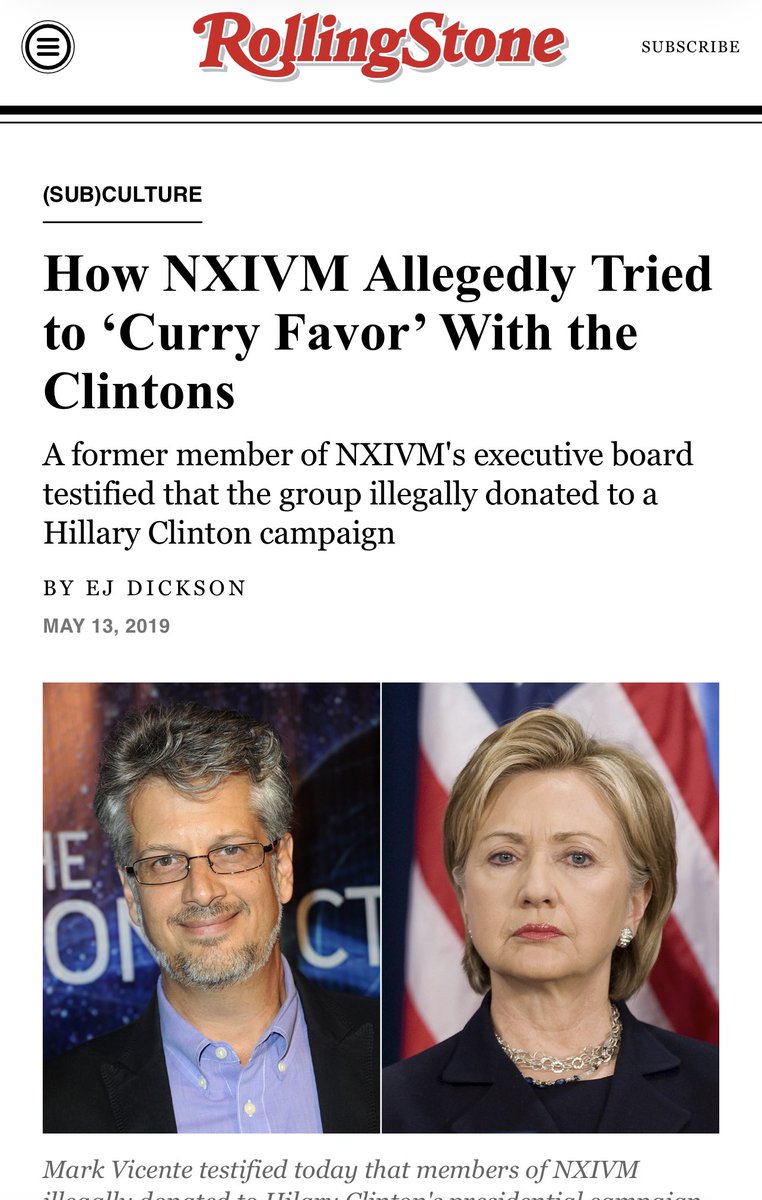 This is a false, crafted narrative. Wish someone of your skill would look into it critically and debunk at least some of it. Happy to provide info, source materials, etc.
I don't find corporate media to own their mistakes or be motivated by truth, and they just parrot. I do find you to be interested in truth, but no one has any obligation to expose this, tho it illustrates in extreme what happens elsewhere. Also there was gov evidence manipulation
[Suneel then posted a link to the Make Justice Blind video about the FBI tampering claims featuring Alan Dershowitz]
Go ahead and share the info and source materials you claim to have. We'd like to see them. You should also personally contact and inform these other publications that they are disseminating disinformation. . .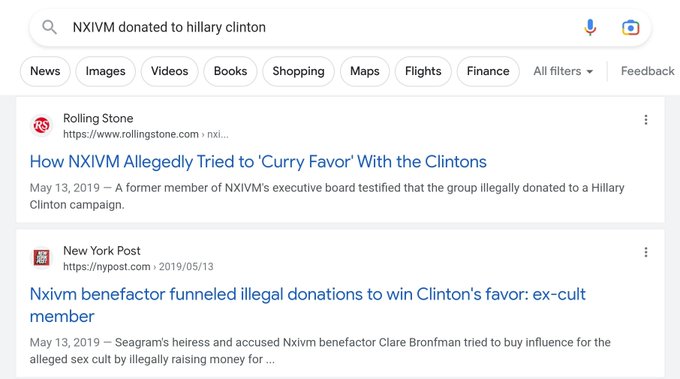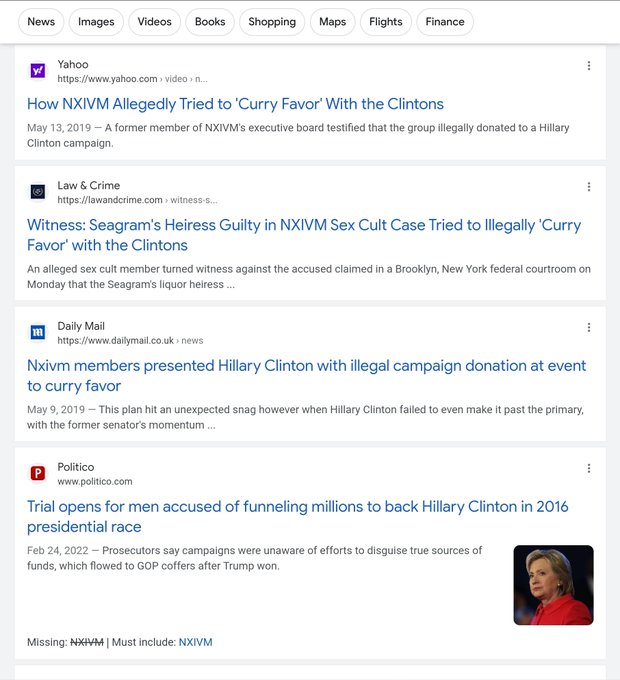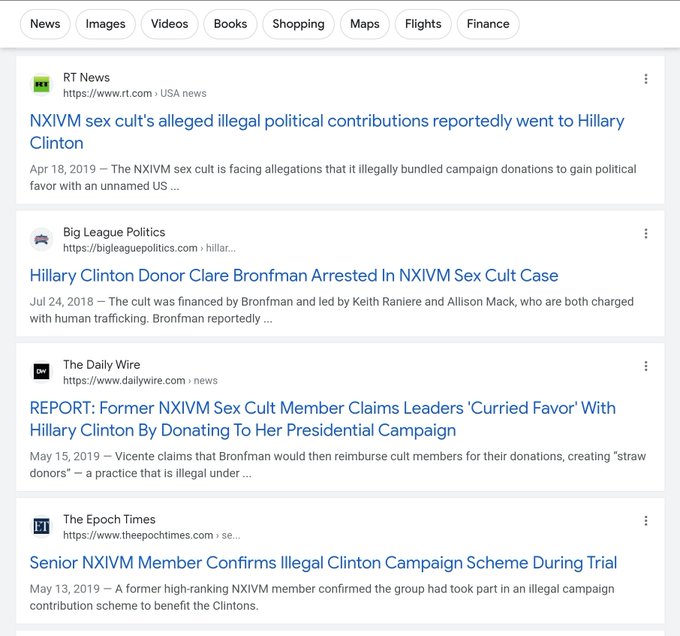 So, the women that came forward are lying? It sounds like you're going to bat for him? Why? What's your connection to the situation? . .
There was government evidence manipulation that denied the defendant a fair trial. The testimony of the 5 government witnesses, given in the shadow of the false evidence, even if 100% true, doesn't match the elements of the crimes. I'm the manager of the legal & forensics team.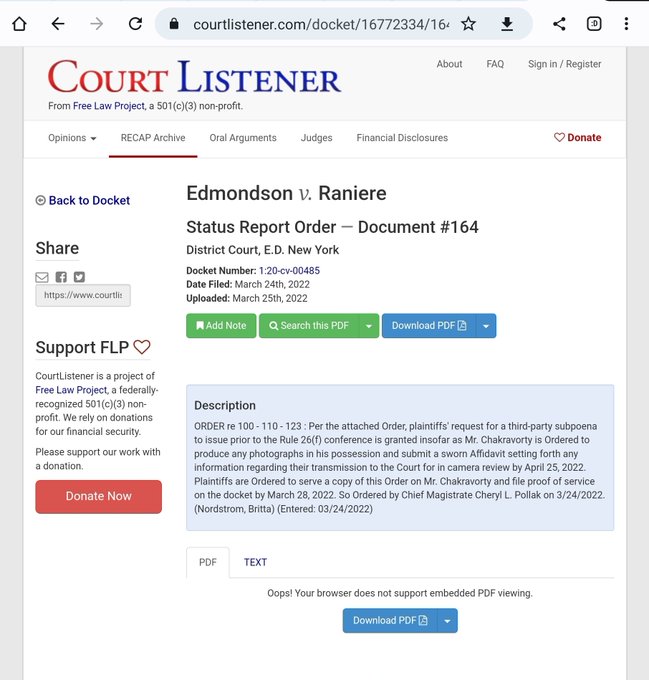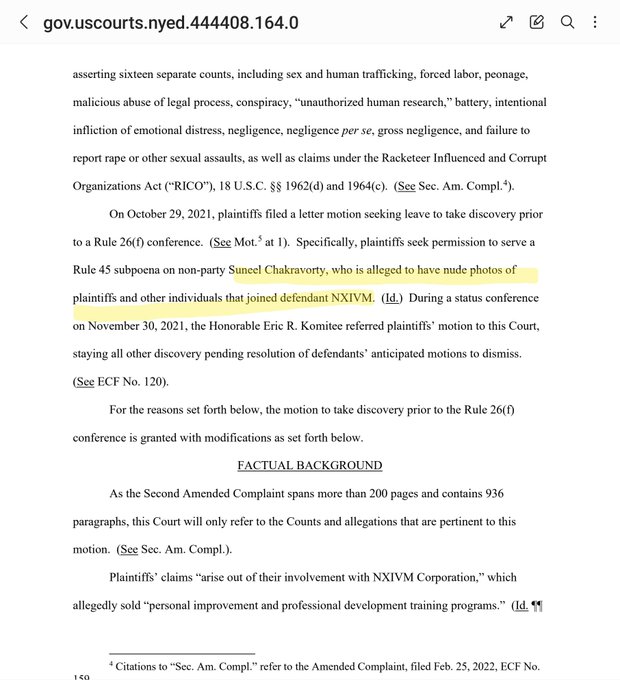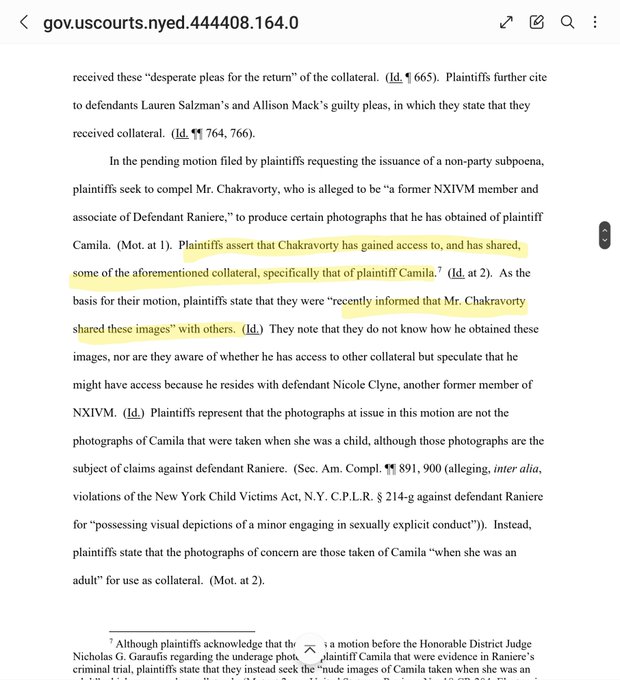 Fine. Resolved without issue after submitting an affidavit to the Magistrate Judge, who quickly understood that there was no wrongdoing or improper intent on my part.
Okay. But, please explain how you came to be connected to this group in the first place. How does one have an association like this? . .
I took personal development classes from a subsidiary of nxivm btwn 10/2016 and 5/2018 and helped out at classes too, primarily in NYC, when I was building my tech consultancy and wanted to be a more effective founder. With little connection to those accused i attended the trial