U.S. taxpayers will be required to work a little harder this year to pay $700,000 to provide residents of eSwatini, [Swaziland] with condoms.
Swaziland is a small, poverty-stricken African nation where AIDS is running rampant.
The money will go to fund the National Condom Strategy launched by the Swazi Ministry of Health.
This is a nice break for the King of eSwatini, for he won't have to cut any of his $61 million annual budget to get condoms to his AIDS stricken people.
Taxpayers in American can handle this, thank you very much.
Until recently, eSwatini was known as Swaziland [which is what most still call it] but its ruler, the good King Mswati III, changed the name so the country could break with its tyrannical colonial past.
eStwatini is Africa's only absolute monarchy. Sadly, about a quarter of its 1.4 million people have ADIS or HIV.
Most of the country lives in poverty.
However, good King Mswati, 51, who is given to making appearances without a shirt and who has man boobs that would make Stormy Daniels sit up and take notice, lives modestly with his 15 wives and 35 children.
While the king has an annual budget of $61 million, it isn't much considering the size of his family.
Happily, while American taxpayers will work to ensure his subjects get the condoms they need, the King will be driving in elegance and flying in style.
He owns two private jets, including a $13.2 million private jet given to him on his 50th birthday, a $625,000 Rolls Royce, a $500,000 Maybach 62, a BMW X6 and 20 Mercedes Benz S600 Pullmans.
Overall, however, you won't get many details about his life. The King has a curious policy toward critics.
If Frank Report were published in Swaziland, this would be the last time you would be reading it.
But no demands from the US in return for taxpayer funds are tied to freedoms the King doesn't envision for his subjects. In short, US taxpayers are forced to enable his regime.
Freedom House scored Swaziland 16 out of a possible 100 points in its Freedom in the World 2019 report.
There are two daily newspapers and one is owned by King Mswati. All broadcast news is controlled by the government, whose members are handpicked by the King.
Critics were recently arrested for denouncing King Mswati's policies. The leaders associated with the political opposition party, the People's United Democratic Movement (PUDEMO), were taken to police headquarters in the Mbabane capital.
Since there is no independent press, critics have taken to social media to criticize the King.
Last month, eSwatini's National Commissioner of Police, William Dlamini said it was high time these internet scoundrels were arrested.
The eSwatini Observer, the newspaper owned by the King, reported, "the police service was hot on their trail and they will see to it that the perpetrators of the cybercrime [of criticizing the King] ultimately face the wrath and might of the law."
Chief Dlamini said there were "highly insolent and morality devoid characters disseminating seditious, slanderous and very insultive statements about the country's authorities via social media. The intent and motive of these statements is seemingly to vilify and pour scorn on the country's authorities, which we find completely unacceptable and an insult to the entire nation."
The National Commissioner launched a "high-level investigation" that would uncover who these anonymous individuals are behind these "vitriolic and damaging statements" so they could be dealt with according to the law.
The Swazi Observer reported back in 2012, "The premier said it was unfortunate that social media was a very complex phenomenon, which no single person or organisation could control."
Unfortunate indeed.
In 2011, Prime Minister Dlamini, commenting after some unflattering information about a cabinet minister appeared on social media, said that it was important to keep information published on Facebook away from the Swazi people.
The Swazi Observer reported, 'Dlamini said government did not have any measures to control the internet but relied on the support of the media which assists by shying away from information published or sourced from the internet."
In May 2011, the Times of Swaziland reported Swaziland had specially "trained officers" to track down people who used Facebook to criticize the government.
But none of this repressive, anti-freedom government stuff seems to be stopping the US government from wanting to tax its people to support the African nation's condom endeavor.
Among key populations targeted by eSwatini's National Condom Strategy are "men who have sex with men, sex workers, their clients, and their partners," according to the Swazi Ministry of Health, because they have the highest incidence of HIV.
So why doesn't the fat King take care of his own problems?
Why should he?
The U.S. government already funds 90% of public sector condoms in eSwatini through various programs that distribute them to target populations. Presently, U.S.-funded condoms are randomly distributed at retail outlets and health facilities.
But now the goal is to "centralize all condom storage" in medical stores and consolidate support for condom promotion resources to coordinate and target their use.
"To ensure sustainability of condom distribution and access in Eswatini, there is a need to increase the commercial sector market share for those willing to buy condoms and target the free condoms to those unable to afford them."
Yeah, sure. Sounds easy.
The additional $700,000 the U.S. is dedicating to the condom cause will be distributed to regional and international organizations interested in working with condom programming, according to the grant announcement.
That means most of the money will flow through middlemen, starting with the United States Agency for International Development's (USAID) African regional division, which is purportedly dedicated to addressing the HIV/AIDS crisis, mitigating food insecurity and supporting democratic processes.
They are not doing well with any of these three.
In addition to having the world's highest rate of HIV infection—26%—Swazi is facing a "staggering pandemic" of Tuberculosis that has lowered life expectancy to a mere 50 years, according to USAID.
The agency has given Africa billions of dollars in aid, including several billion to a scandal-plagued initiative to combat Ebola.
In 2018, Judicial Watch reported that two Congolese men were federally indicted for stealing loads of malaria drugs sent to Africa by American taxpayers and selling them on the black market.
But we're talking condoms, not Ebola.
So how many condoms will $700,000 buy?
How many years of taxpaying will you pay, if you alone had to pay $700,000 in taxes to support the good but rather promiscuous people of Swazi and the good King's lifestyle?
When you go to work, perhaps you will think about it. The money taken out of your paycheck, and all of it for years to come, will be going for condoms in Swaziland where a fat king rules, with 15 wives, and lets the suckers here pay for condoms for his people.
But how many condoms will $700,000 buy and get into the hands of the Swazi people?
On average, condoms cost about a dollar each in the US, which means theoretically US taxpayers might be providing 700,000 condoms –almost one condom for every other person in Swaziland.
But there are middleman costs. My guess is that one condom for one Swazi will be about $100 per condom, which means we will get about 7,000 condoms into the hands of the people there.
Readers should know, however, that even if US taxpayers are paying for condoms in Swaziland, the King is doing his part to help prevent the spread of AIDS.
He made a law that makes miniskirts and tank tops illegal because they provoke rape [and rape can spread AIDS]. Women who break the law face a six-month jail term.
Police spokeswoman, Wendy Hleta said, "The act of the rapist is made easy, because it would be easy to remove the half-cloth worn by the women."
Hleta also said women wearing revealing clothing were responsible for assaults or rapes committed against them.
"I have read from the social networks that men and even other women have a tendency of 'undressing people with their eyes'. That becomes easier when the clothes are hugging or are more revealing."
Wow, she read that on social media.
Happily, the ban does not apply to traditional costumes (seen above) worn by young women during ceremonies like the annual Reed Dance. During these events, King Mswati III chooses a wife (he has 15 already).
The ceremony involves young bare-breasted virgins – dressed in beaded traditional skirts only covering the front – dancing for the king. Underwear is not allowed.
But there are no conditions tied to women's rights for US taxpayer support.
And good thing it is not, for then they wouldn't get a dime for condoms In eSwatini, they know how women to be.
For instance, it's customary for women to not eat the head or feet of a cow. Men do. It is believed that if a woman eats the brains of a cow, she will become intelligent; if she eats the tongue, she will talk back to her husband; and if she eats the feet, she will run away. For the same reason, Swazis say that you should never buy your wife a pair of shoes.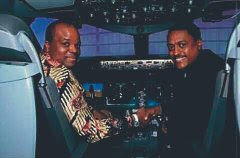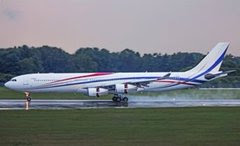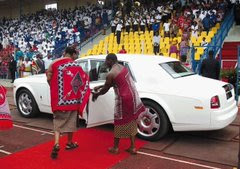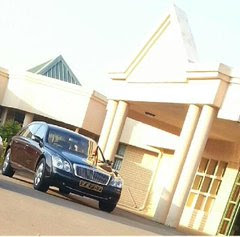 The list of the good King's wives.
[He doesn't use condoms]:
Inkhosikati LaMatsebula (The Great Wife)
Inkhosikati LaMotsa 'La Madone'
Inkhosikati Sibonelo Mngomezulu LaMbikiza (1986)
Inkhosikati Carol Dlamini LaNganganza
Inkhosikati Putsoana LaHwala
Delisa Magwaza
Inkhosikati Senteni LaMasango (2000)
Inkhosikati Angela LaGija (2002)
Inkhosikati Nontsetselo LaMagongo (2002)
Zena SorayaMahlangu (2002)
Inkhosikati Noliqhwa Ayanda LaNtentesa (2005)
Inkhosikati Nothando LaDube (2005)
Inkhosikati Phindile Nkambule (2007)
Sindiswa Dlamini, "The Liphovela (2013)
Siphelele Mashwama (2017)