By Shivani
Side note for those interested: Dates of birth for three current newsmakers at Frank Report.
A minor couple of minutes of astrological reflection; take it or leave it:
R. Kelly born Jan. 8, 1967 Capricorn
Ghislaine Maxwell born Dec. 25, 1961, Capricorn
Jeffrey Epstein Jan. 20, 1953 Capricorn
Epstein's chart is available to read at Astrotheme if you happen to read charts, and at other astrological websites as well. It has been online for a long time. This guy's entire chart is worth reading if you've ever erected or studied charts. He was born in the final hours of Capricorn, right on the verge of the next sign, Aquarius.
An interesting coincidence. There is quite a fateful intersection when you align the charts of Ghislaine and Jeffrey together. Even more so if you note one obvious thing by looking at Epstein and Maxwell as two people who helped each other make it as professional predators.
Briefly, Jeffrey's sun is at 29 0′ Capricorn and Ghislaine's Saturn sits right on it, at 28° 57′ Capricorn, three minutes from a dead match. It's as if Jeffrey Epstein were her grim reaper. And she had to have him.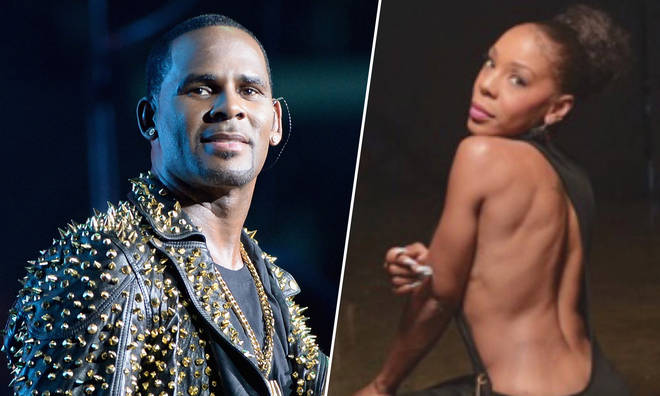 From 2012 through 2014, VH1 ran a reality series featuring R. Kelly's ex-wife, Andrea, Prince's ex-wife Mayte Garcia, Eddie Murphy's ex-wife Nicole Murphy, and several others.
Hollywood Exes was where I first heard Andrea was married to Kelly from 1996-2009. She would talk about him and what it was like trying to handle, to cope with, his lifestyle choices. Wowza.
Too bad he is upset about being behind bars due to feeling lonesome and blue, but the guy has done more damage than he can do time.
Extremely disappointing way to be living, when he had been a dad and husband, had to run for his fame and money but was hardly ever at home. Not that nice when he was home, Andrea Kelly said.